Copyright © All rights reserved. Motif UK. Terms of use | Privacy policy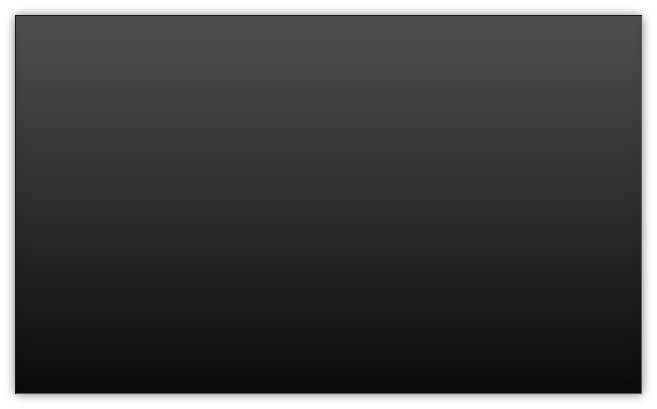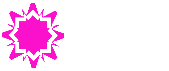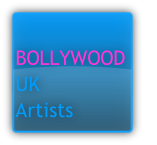 This is a talented singer in conjunction with many industry professionals, including singers, songwriters, composers and musicians whom she has worked with over the years.
This band consists of highly talented musicians and singers who are from varied backgrounds and cultures. They also performs with a full orchestra of 15 musicians and includes authentic and traditional instruments .
The Lead Singer started her journey into music from a very young age as a passion then later on progressed it as a career. She is a well recognised artists in classical and modern music.
She is influenced and inspired by her mother and her spiritual teacher the legendary Lata Mangeshkar.
Price From £495.00 1 hour - Extra 1/2 hour £50.00
Bollywood Band from £ 1350.00 - 2 x 45 minutes sets
This is a a very versatile singer and has performed all over UK, Europe and Pakistan.
As well performing Bollywood songs, he can sing Pakistani songs and latest hits.
He started his music journey from Pakistan and also plays the guitar and keyboards.
He is influenced and inspired be Nusrat Fateh Ali Khan, KK, Madam Noor Jehan,Sonu Nigam, Shaan, Kishore, Mod Rafi and current genre's singers .
His repertoire lists consists of all songs of Bollywood and Lollywood.
Price From £350.00 1 hour - Extra 1/2 hour £25.00
Bollywood Band from £ 1000.00 - 2 x 45 minutes sets
Male Pakistani / Bollywood Singer
Boasting roots dating back to the early 17th Century, Gospel Music is known worldwide for its rousing words and uplifting sounds. What better way to bring a little 'spiritual light' into your Wedding Celebrations than by hiring the Gospel Singers.
The Gospel Choir is available throughout the year to perform at special events such as Weddings, Christenings, Festivals, Christmas Celebrations and other functions.
"Whatever the occasion they can provide a professional performance to enhance your special celebration. With Gospel standards such as 'Oh Happy Day' to contemporary Gospel classics you can be assured we will inspire your guests.
Price From £595.00 1 hour - Extra 1/2 hour £50.00

This versatile singer has been singing professionally since her school days, always enjoying music from several genres including ghazal, geet, Punjabi folk and Sufiana Kalam.
She sings in many languages including Urdu, Punjabi, Hindi, Farsi, Swahili, Gujarati and English.
She has performed alongside many renowned artistes including Ghulam Ali, Mehndi Hassan and Rajab Ali, Alaap, Heera, Arif Lohar, So Solid Crew, The Dhol Foundation and Fun-Da-Mental.
She is also currently working on a Shabd album .
Price From £395.00 1 hour - Extra 1/2 hour £30.00
Bollywood Band from £ 1000.00 - 2 x 45 minutes sets
Ghazel / Folk / Punjabi Singer
A young, talented, hard-working artist, who has a passion for music.
Has had vocal training for six years and has been awarded highest distinction in nationally recognised music exams. Has completed the three year degree in Theory of Music and has also studied Theatre for six years, taking part in eight productions performed in the biggest theatre venue in Cyprus, two of which were scripted by her.
Achievements and Performances
Finalist of Eurovision 2015, Cyprus – 2014/2015
Release of EP "Voices" - 2014
Gig at The Roadtrip & Workshop – 2014
Release of original track – 2013/2014
RMS Showcase - 2014 and many more
Price From £395.00 1 hour - Extra 1/2 hour £25.00


Rapidly becoming an established figure amongst the elite of the British Asian music industry, She, first burst onto the scene in 2010 by winning the Zee Sa-Re-Ga-Ma-Pa Online Talent Hunt.
Her online breakthrough was followed by a feature on IndyBrown.Tv, and subsequently an opportunity to playback for the Tamil/English crossover film called 'Rajini Effect'. Her early successes allowed for greater ventures which led to working with some of the most renowned names in the industry. She now boasts successful collaborations with the likes Arjun, Benny Dayal, Studio Unplugged and has a myriad of exciting projects lined-up for release later this year. She has also performed alongside the talented Ash King as well as the legendary Bally Sagoo as his lead vocalist at the London Mela 2013.
From bhajans to bhangra, She epitomises versatility. The variety of genres she has sung combined with her linguistic skills highlights her vocal range and undisputed talent. Being able to sing in English, Tamil, Malayalam, Hindi, Gujurati, and Punjabi. extends her global appeal.
Price From £395.00 1 hour - Extra 1/2 hour £30.00
Bollywood Band from £ 1000.00 - 2 x 45 minutes sets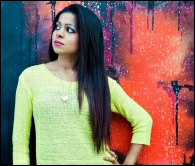 Originally from Wirral, this talented singer is the most requested artist over a decade. With classical and musical theatre training she has had a diverse singing background. She is also a trained dancer and has stunned audiences with her exceptional performances.
She has worked with many artists and travelled the world. Her passion for music and singing has always inspired her to entertain guests.
This talented individual has contributed a lot to the music industry, she has sung at the Wembley Arena and appeared on the VOICE UK.
Price From £395.00
She can also be accompanied by a pianist at an extra cost
These versatile singer have been singing professionally since the school days, always enjoying music from several genres.
They come as a trio which includes lead singer, accompaniment singer and a dholki player.
She has also worked as a music teacher in India for 5 years, released a number of songs and albums. This versatile singer has also performed with famous bollywood singer Vipin Sachdeva
All are female and fulfil the needs for a wonderful ladies sangeet evening.
- Traditional Jaggo entrance - Traditional /boliyan set
Price From £555.00 1 hour - Extra 1/2 hour £30.00